---
May Child Trafficking Intervention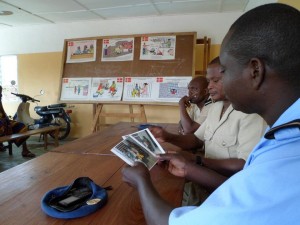 In May, Dagbé worked with local authorities to resolve a case of child labor trafficking. Three boys, aged 9-13, were found working in the fields outside of Ouèssè, in central Benin. One boy had escaped and been living in the town's market for two days.
The boys were from the Toffo region, about 4 hours south of Ouèssè. The boys, who had been laboring in the corn and peanut fields, had never received the wages they had been promised.
Dagbé's staff in Benin worked with local authorities to identify a resolution to the case, and together they were able to reunite the boys with extended family after two weeks. During that time, the boys were cared for at our children's home, where they received food, shelter, and medical treatment while the case was investigated.
Your donations contribute greatly to the swift resolution in trafficking cases such as this, and we're very grateful for your support.