---
Empowering Benin's Young Entrepreneurs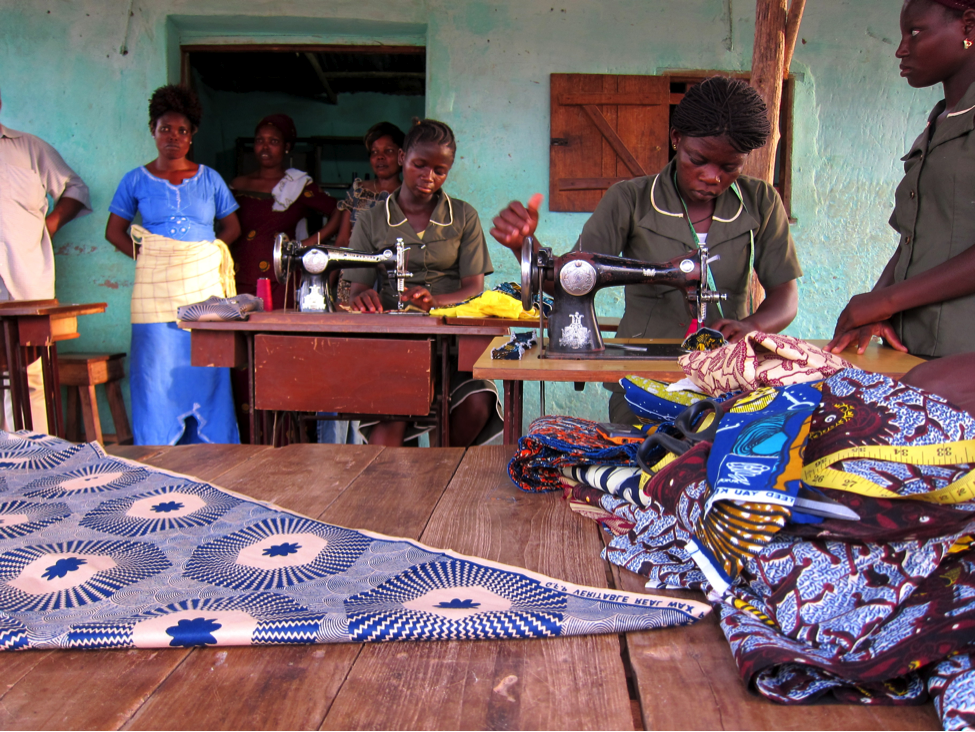 In Benin, trade apprenticeships equip youth with job-ready skills and experience needed to launch their own business and have a reliable source of income for their families. Dagbé sponsors apprenticeships for teens impacted by extreme poverty that show a demonstrated interest in a trade. Each apprentice is paired up with a master tradesperson called an "Artisan" who shares his or her knowledge over the course of two to four years depending on the trade.
With an economy heavily dependent on agriculture, most families in central Benin earn a living through small-scale farming activities, including the harvest of corn, peanuts, cassava, cashews, and cotton. Most farmers plant what is needed for their family with a small surplus that they sell throughout the year to cover the family's living expenses. However, few agricultural processing facilities exist in Benin, so the vast majority of crops are exported in raw form, limiting the price gained by farmers. Prices on world markets fluctuate heavily and one year's cash crop may be harvested at a loss the following year.
Artisans contribute to Benin's vibrant and rapidly growing private sector. They include tailors, hairdressers, mechanics, weavers, carpenters, welders, even photographers. For decades, Benin was a Marxist-Leninist economy, and the business community has slowly emerged following a series of free-market reforms in the 1990s. With a marketable skill, these young entrepreneurs are able to launch their small businesses and grow them into profitable enterprises. These entrepreneurial ventures, however small, reduce reliance on seasonal agricultural activities and provide a more stable source of income for local families.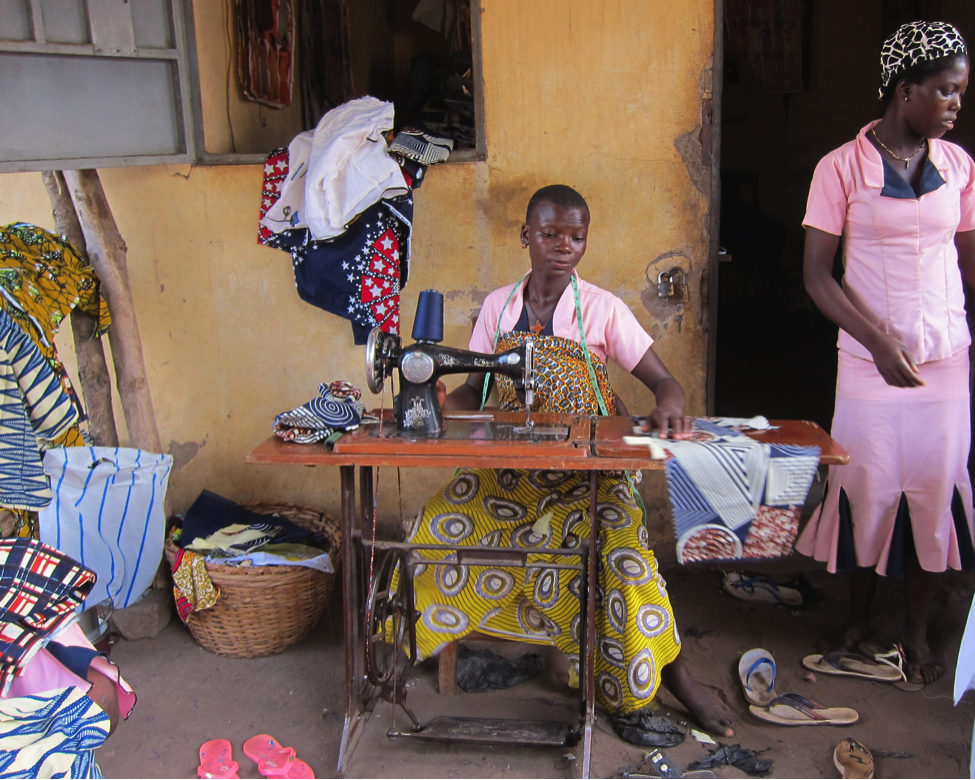 At the end of the training program, the community comes together during a ceremony to celebrate the apprentice's graduation. The new Artisan displays the skills he or she has gained during the training, from intricately sewn outfits designed by tailors to flamboyant hairstyles created by hairdressers. During the ceremony, the masterArtisan as well as family and friends contribute to help the young Artisan launch his or her career through gifts of equipment, supplies, and startup funds. Following an apprenticeship, the new Artisan may continue to work under a master Artisan or may set out on his/her own to launch a small business.
Since we first launched our Business Training and Social Enterprise program in 2011, we have sponsored six young apprentices, including five in tailoring and one in upholstery.  We plan to expand this program over the next year as a way to empower child trafficking victims to learn a viable skill and prevent future instances of trafficking.
Bon travail / Kud'azo / Good work!